About Us
Ink Wonderland is a graphic design, illustration, and commercial design firm owned and founded by artist Joan Coleman and her partner of more than 15 years, Andrew Coleman. Ink Wonderland specializes in the creation of original artwork for Fortune 500 companies, theme parks, retail stores, fashion boutiques, publishers, authors, startup companies, and entrepreneurs in the Pacific Northwest and all around the world.
We have had the pleasure to work with organizations including Disney, Hot Topic, Target, Hard Rock, Harley Davidson, Urban Outfitters, Kellogg's, Ron Jon Surf Shop, T.J. Maxx, Universal Studios, Wrangler, Oopsy Daisy, many published authors and startup companies. Our design work has a proven history of dazzling buyers and exciting customers which helps our client's projects reach their full potential.
Joan Coleman
Joan Coleman, an avid artist since childhood and a prolific professional artist for over 10 years, specializes in creating beautiful fashion-forward artwork for a variety of wonderful clients all over the world. Her trendy designs lend themselves well to home décor, apparel, and related merchandise and products. She is also a talented and versatile children's book illustrator having had the opportunity to work with several accomplished authors and publishers. Joan creates her artwork from her Oregon coast studio in the Pacific Northwest. She utilizes a wide variety of art techniques and mediums including acrylic paints, oil pastels, graphites, colored pencils, watercolors, inks, and digital design techniques to create her artwork and designs. She is known for her versatility and tenacious design strategy while simultaneously bridging the artistic gap between tradition and technology.
You can also visit Joan's AMAZON AUTHOR CENTRAL PAGE to learn about some of her work as a children's book illustrator.
Andrew Coleman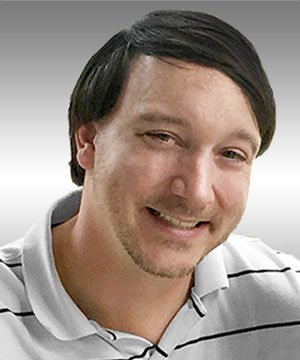 Andrew Coleman has an extensive digital design, management, and technological background. Andrew works diligently to advance Ink Wonderland's technological capabilities, and to help facilitate collaborative opportunities between Ink Wonderland and their partners and clients. He is also a trained Microsoft Certified Systems Engineer with over 20 years of computer and networking experience with Linux, Windows, and mobile operating systems. Andrew's diverse background and expertise help Ink Wonderland maintain its unique edge and utilize the latest developments in technology, design, and production.
About Our Services
This area provides an overview of the design services offered by Ink Wonderland. Click on a category box below to learn more about that specific service:

Ink Wonderland is continually excited to be involved with new ventures and eager for opportunities to work with buyers, artists, authors, publishers, printers, retailers, and manufacturers. If you would like to collaborate with Ink Wonderland on your graphic design, book illustration, apparel, home décor, or other design project, get things started by using our CONTACT FORM.
Want to know the approximate cost for your project? Visit our Estimate Calculator to receive a basic price estimate based on your project's details.